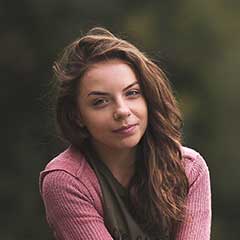 Hi I am Christine Jacobs and I am the proud owner of CoffeeCherish.com.
I am an avid coffee lover and I have created this site to express my joy and love towards coffee baristas and aficionados.
Here, you will find the most comprehensive and thorough coffee tips and guides that you will not find elsewhere very easily.
I will also review some of the best coffee products such as coffee grinders, coffee machines and coffee accessories that you will find really useful in your everyday life.
If you want to get in touch with me for any coffee related queries then you can directly email me at christine @ coffeecherish.com.