(Earning Disclaimer: As an Amazon Associate, we earn commissions from qualifying purchases at NO additional cost to the customer.)
Looking for easy and safe methods to clean your compact and portable Chulux single serve coffee maker?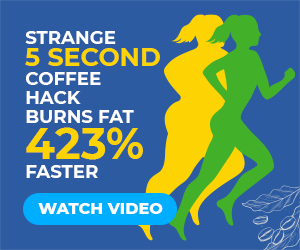 I love to make a quick cup of coffee from my Chulux coffee maker everyday.
Its small, compact design makes it one of the best portable coffee makers out there in the market.
And the best thing is it makes your favourite coffee in just 3 minutes. How wonderful is that?
Ok, but the fact is your coffee maker is only good till it serves you a fresh and clean coffee while keeping the freshness and aroma of your coffee beans.
The problem is most people forget to maintain the cleanliness of their home coffee maker.
If you do not clean your machine at least once a month then the hard water and lime deposits tend to build up inside the machine over a period.
Then your coffee maker starts to clog up and after that the water leakage or coffee leakage problem begins to happen with your machine.
Read this article to understand what could happen with your machine if you don't clean it up regularly.
So, I guess now you have come to know the significance of cleaning your Chulux coffee maker on a regular basis.
Cleaning this machine is very easy and takes just few minutes.
Today, I am going to share with you my 3 safe and easy cleaning methods that you can implement to clean your Chulux machine at home.
Table of Contents
3 Methods to Clean Your Chulux Coffee Maker
Method 1: Just Rinse It off with Dish Soap and Water
In this first method, all you have to do is just wash off the filter basket and k-cup area of the machine with warm and clean water.
The actual steps are as follows.
What You will Need:
2. Clean and Warm Filter Water (Not the Typical Tap Water)
Cleaning Procedure:
1. The first step would be to clean the interior parts of your machine.
Don't worry though, you just have to clean the metal filter basket where you pour the water and the k-cup front portion of your coffee maker.
2. Cleaning them is really easy. Take your regular dish soap such as Dawn liquid dish soap and clean filter water. Make a soapy solution.
3. I would not recommend to use your regular tap water to clean your coffee machines.
Because they do contain various types of minerals which could cause lime or calcium buildup in the machine later on.
So, kindly use only clean and distilled water if possible.
4. Just take a soft microfiber cloth and dip it inside the detergent liquid solution.
Now, start cleaning both the front k-cup storage and water chamber with the wet microfiber cloth.
5. Once you are done, you can clean the exterior part of your coffee machine with the same wet microfiber cloth.
6. After you clean the whole machine which usually takes just 2-3 minutes; you can run 1-2 brew cycles with just clean and filter water.
This is an important process which you should not forget because it cleans all the internal parts of your machine.
Method 2: Use Vinegar and Baking Soda
The second method is advisable only when your machine has a water dripping problem.
Sometimes, due to longer period of constant usage and lack of regular cleaning, Chulux coffee maker is clogged by mineral deposits.
And then water dripping or water leakage issue starts to happen with your machine.
Also, your coffee taste and flavour starts to diminish day by day.
In order to prevent this leakage and bad coffee taste issue, you will have to clean your machine internally with vinegar solution.
This internal clogging of calcium and mineral deposits can almost removed by using a strong natural cleaner such as white vinegar.
For the exterior part, you can use the baking soda solution to get the best cleaning results.
And don't worry! Both these ingredients are safe and harmless to use.
What You Will Need:
2. Baking Soda
3. Soft Cloth
4. Clean and Warm Filter Water
Cleaning Procedure:
1. Get white vinegar bottle from your local store or you can buy it online too.
Then get a glass bowl and pour 1 part vinegar and 3 part clean filter water in the bowl.
Mix the solution properly.
2. Now pour this solution inside your coffee maker via its water chamber.
Run the full brew cycle and throw out the liquid that comes out of the machine.
3. You can run this brew cycle 2-3 times depending on the amount of mineral deposits your machine contains.
4. After this, just run clean and distilled water brew cycle for about 3-4 times in order to clean all the vinegar residue from the machine.
5. Once this internal cleaning is done, then you can clean the exterior part of the machine with the simple baking soda solution.
You can make this solution by mixing 1 part of baking soda and 3 parts of clean water in the bowl.
Use microfiber cloth or any soft cloth to clean the external part of your Chulux machine.
Method 3: Use CLR Coffee Maker Descaler
CLR Descaler is the best and the last option to use if your Chulux coffee machine is not cleaned for a longer time period and have got a lot of calcium buildup problem.
Due to this mineral buildup, the machine gets clogged up and then your coffee is not brewed properly, water leakage starts to happen and your coffee begins to taste bitter day by day.
If you are experiencing all these symptoms, then you can think of using CLR Descaler for internal cleaning of your machine.
Because regular water cleaning or vinegar cleaning will not help you in this case.
I have written a complete guide to CLR coffee maker cleaner.
Check it out if you want to know more about this safe and highly effective coffee machine cleaner.
What You Will Need:
Clean Distilled Water
Soft Dry Cloth
Cleaning Procedure:
1. The very first thing you will need is to buy a CLR Cleaner from the local market or you can get it online too.
2. Take a glass bowl and prepare a diluted solution of CLR in this bowl.
You will need to mix CLR solution with the clean distilled water.
The proportion should be 1:8 as directed by the manufacturer.
So, take 1 part of CLR and 8 parts of distilled water.
You will need around 12 ounce solution to clean your coffee maker.
3. Mix the solution well and pour it inside your Chulux coffee maker via its water chamber.
Let it sit for 30 minutes to 1 hour inside the machine.
4. Now press the power button and run the complete brew cycle.
Throw out all the dirty liquid and now repeat the whole brew cycle by pouring clean distilled water inside the coffee maker.
I recommend to run this clean water cycle for at least 3-4 times.
This will make sure that no CLR residue remains inside the machine.
5. I prefer to use CLR better than white vinegar because it leaves no residue smell and helps us to get much better tasting coffee.
Click Here to Get CLR Cleaner for Your Chulux Coffee Maker.
What to Do When Water Drips out of Chulux Coffee Maker?
When you see that the water is coming out or leaking out of your Chulux coffee machine, then you can carry out the following cleaning tips which I am about to tell you.
1. Sometimes you need to clean the detachable filter basket of the machine.
Also, the internal water drip tray must be cleaned as well because granules of coffee beans could get stuck there.
Both these parts are dishwasher safe and can be cleaned easily with dish soap.
2. The second option is to use CLR descaling solution.
I have already mentioned about this option in this article.
I think CLR is the best descaler product in the market.
You can safely clean and descale any coffee machine without leaving any residue smell inside the machine.
Water drip issue can also be solved if internal mineral deposits are removed properly.
So, whenever you face this issue, kindly follow the above CLR descaling method.
Learn How to Use Cafiza Cleaner to Clean Your Espresso Coffee Machine
Know How You can Clean Single Cup Bella Coffee Maker at Home
5 Important Tips To Remember While Cleaning Chulux Coffee Maker
1. Do not use harsh abrasives to clean your coffee machine as it can damage its material.
2. You can use a dry and soft microfiber cloth to clean and wipe the water from the machine.
3. To clean K-Cup Holder of the machine, use only dry and clean cloth.
Don't touch it with bare hands as it can cause bodily injury.
4. You can also clean the coffee outlet of your Chulux coffee maker without any issue.
Just rinse it with clean distilled water.
5. You can also wash the drip tray cover of the machine with your regular Dawn dish soap.
Wrapping Up
Cleaning Chulux coffee maker is really an easy process which could take from 2 minutes to 10 minutes depending on the cleaning method.
Cleaning and regular maintenance of your coffee machine is really important to enhance its performance and overall life span.
I strongly recommend you to follow the first cleaning method on a regular basis (at least once a month).
If you follow this first method regularly, then I am sure you won't have to go for other 2 methods.
But descaling of your machine is necessary too.
You can descale Chulux coffee maker using CLR product for once in every 3 months.
This will keep your machine performing at its best level and will keep providing you the best tasting coffee for a longer period of time.
References:
https://www.manualslib.com/manual/1276040/Chulux-Qf-Cm801.html
https://chulux.com/chulux-single-serve-coffee-maker-brewer-for-single-cup-capsule-with-12-ounce-reservoirblack-p0014.html